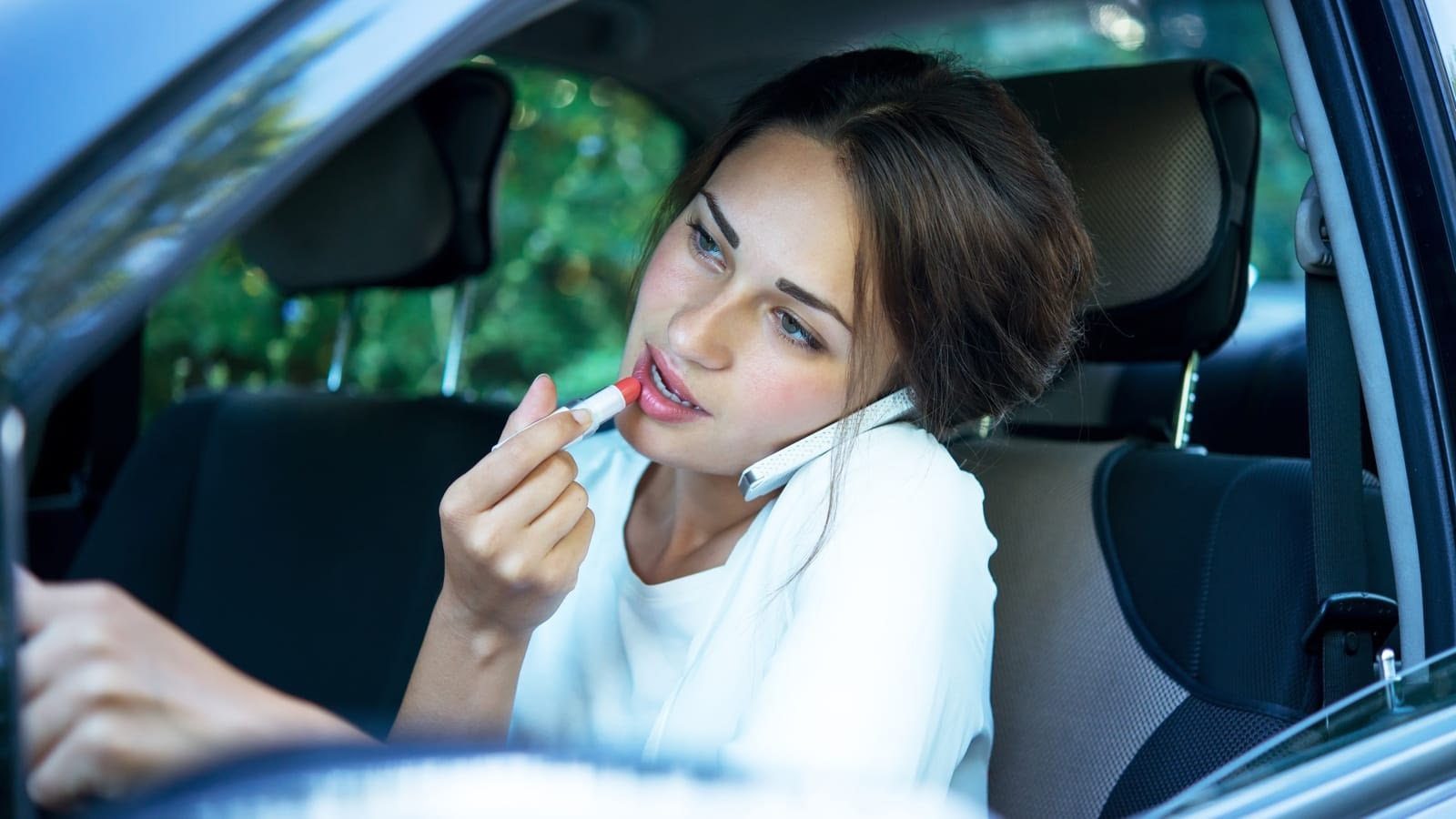 April has been designated Distracted Driving Awareness Month. According to the National Highway Traffic Safety Administration, a division of the United States Department of Transportation, distracted driving is defined as "any activity that diverts attention from driving, including talking or texting on your phone, eating and drinking, talking to people in your vehicle, fiddling with the stereo, entertainment or navigation system—anything that takes your attention away from the task of safe driving."
Nashville-area NBC-affiliate WSMV recently reported that Tennessee is number one in the nation for cellphone-related driving fatalities. More specifically, it stated that Tennessee had 166 deaths from 2015 to 2017 stemming from cellphone use while driving, which is more than fives times the national average.
Cellphone usage is not the only way drivers become distracted. Safety experts have divided distracted driving into three different categories: cognitive, manual, and visual. Cognitive distractions are anything that takes your mind and concentration off driving, manual is any activity that takes your hands off the steering wheel, and visual is looking at something other than the road ahead of you.
The Center for Disease Control reports that "Each day in the United States, approximately 9 people are killed and more than 1,000 injured in crashes that are reported to involve a distracted driver," and teens and young adults are the demographic most at risk, mostly due to their tendency to text and drive.
Distracted Driving Accidents reported:
One out of four accidents in America are due to texting while driving.

The average time to read a text message is five seconds. The average speed we drive is 55 miles per hour. When we take our eyes off the road to read a text message, we are performing the equivalent of driving the length of a football field blind.
Staying focused while driving is also important for financial reasons. Accidents result in time and money missed from work, medical bills, paying for property damage, and higher insurance rates. Some good tips for concentration on the road are:
Turn your cellphone off or silence the ringer.

Don't do anything that takes your eyes from the road and hands from the wheel, such as applying makeup, looking for something in other parts of the car, and even looking at a map or GPS. Save these activities for before or after your journey, and make pit stops as needed.

Don't drive tired or impaired, and don't place false hope in caffeine to keep you alert on the road.
Distracted driving is something of which we've all been guilty, and perhaps you've had an accident as a result and face higher premiums or loss of coverage from your current company. Johnston & Associates serves the residents of Brentwood, Franklin, Nashville, Spring Hill, and the rest of Middle Tennessee. Scott Johnston is an independent agent who can shop several different companies to get you the most economical coverage for your automobiles, homes, and more. Contact his team today for service that is always focused on you.
Filed Under: Auto Insurance
|
Tagged With: apartment, auto body, brentwood, business, car repair, commercial, duples, franklin, general contractor, homeowners, income property, independent, insurance, landlord, liability umbrella, nashville, nolensville, rental dwelling, rental property, renters, restaurant, spring hill, tennessee