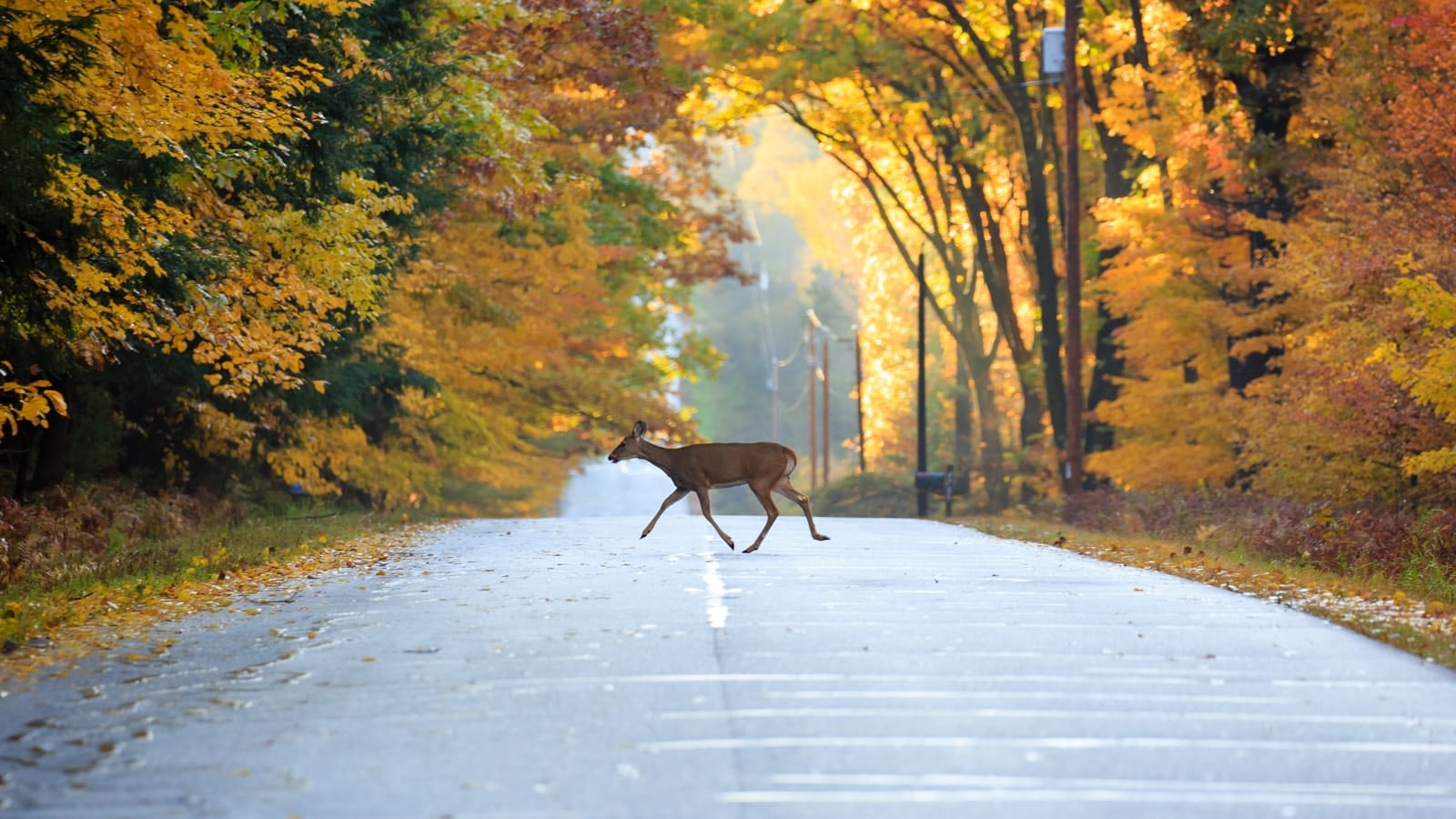 Autumn is the season of falling leaves, Halloween, Thanksgiving, and all things pumpkin spice. As the temperature goes down, however, the propensity for accidents and other insurance claims goes up. Benjamin Franklin said, "An ounce of prevention is worth a pound of cure." What the common accidents associated with fall, and what can you do to prevent them?
Deer
Last year, The Tennessee Highway Patrol issued a warning to "to watch out for deer on or near the roadways. An increase in deer related crashes is more likely during November-December due to deer mating and hunting season…October through December is prime mating months for deer. This causes deer to be less aware causing motorists to pay extra attention to deer darting directly in front of traffic. "
The best defense against deer-related accidents is defensive driving. Be cognizant of your surroundings, particularly any animal activity. Since deer travel in groups, if you see one on the road, there will most likely be more. (For more information, check out these helpful tips from Consumer Reports.)
Water Damage
The cooler weather brings more rain and often burst pipes. These can lead to not only structural damage, but the development of mold.
A good rule of thumb is that anywhere that air can get into your house, so can water. At the beginning of the season, check your pipes and windows for any leaks and draughts. As the temperature approaches freezing, make sure to leave at least one faucet dripping slowly to protect your plumbing. (Hope Plumbing has some more excellent tips on preventing water damage in your home.)
Fire Damage
With Fall comes scented candles, revving up the old fireplace, and baking pies for Thanksgiving dinner. The downside is the increased risk for fire. According to Burn Safe Tennessee, "Fall fire season begins around October 15, when the leaves begin to fall and usually ends December 15th due to shorter, cooler, wetter days."
Traditional methods of fire prevention are still the best: install fire alarms and keep them equipped with fresh batteries, invest in properly-charged fire extinguishers, and have a well-written fire drill for your home that you also practice regularly. (The United States Fire Administration goes into greater detail on the best ways to fireproof your house.)
Of course, we can never foresee all the troubles the changing temperature and weather systems will bring us. That's why it's critical to make sure our insurance coverage encompasses every curve ball life can throw.
Scott Johnston and his team at Johnston & Associates have 25 years of experience walking clients through the unexpected twists that can occur whether it's Fall, Winter, Spring, or Summer. They serve the people of Brentwood, Franklin, Nashville, and Middle Tennessee with carefully-crafted coverage options to serve your commercial, home, and automotive insurance needs. Johnston & Associates has the expertise and know-how to assure you that you are covered through every season of life.
Johnston & Associates can be contacted here.
Scott is an agent for Erie® Insurance.
Filed Under: Homeowners Insurance
|
Tagged With: apartment, brentwood, business, commercial, duples, franklin, homeowners, independent, insurance, landlord, liability umbrella, nashville, nolensville, rental dwelling, renters, spring hill, tennessee