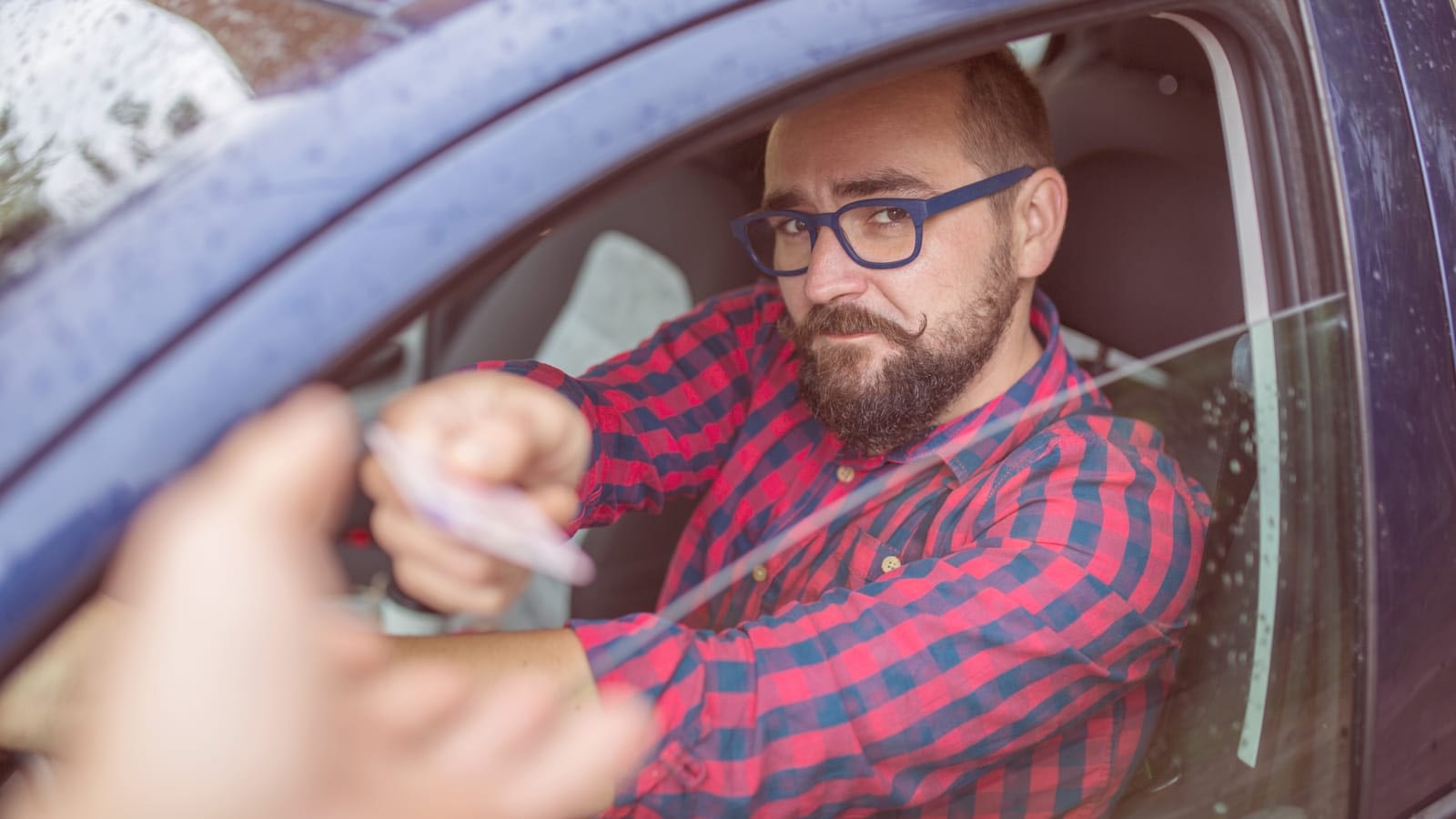 Drivers get creative when giving excuses for speeding. Seemingly unbelievable stories, especially those dealing with medical reasons, turn out to be true. General Sessions Court Judge David Loughry hears all kinds of reasons for speeding.
The one reason he'll accept is a medical emergency when the driver or a close family member is critically ill. He won't just take the driver's word for it though and expects the driver to verify the reason. The Murfreesboro Post polled Loughry and several law enforcement officers for the Top 10 reasons they've heard for speeding. Several officers remembered bizarre reasons.
Murfreesboro Police spokesman Kyle Evans, a former traffic officer, said he stopped a man and inquired about the reason for speeding. "The reason I was going so fast is because I couldn't see the speedometer," the driver said. Evans peered inside the car and the speedometer appeared fine. The driver explained. "Sir, I had my head so far up my butt there's no way I could possibly see how fast I was going," the driver said. "After a few short laughs and a warning citation, he was on his way," Evans remembered. "It was the most original excuse I've heard in my 10 years as a traffic officer."
La Vergne Police Chief Ted Boyd, who formerly worked in Murfreesboro, stopped a driver speeding near Chelsea Place apartments. The driver told Boyd he was speeding because there was a rat loose in the car. Apparently, the driver bought mice to feed his snake and placed the mice inside a cardboard box. The mice chewed through the box and ran around the car. "I can imagine where some of those mice might crawl so he was in a hurry to get home," Boyd said, adding he didn't remember if he wrote a ticket.
Tennessee Highway Patrol Trooper Kay Peay clocked a man driving more than 100 mph on U.S. Highway 231 South (Shelbyville Highway) one cold morning. "Why are you going that fast?" Peay asked. He replied he was trying to get his window to defog because he couldn't see. "Let me get this straight," Peay said. "You're going 100 mph because you couldn't see?" "Right," the driver answered. He got a ticket. Then there's the medical reasons.
Smyrna Police Traffic Officer Casey Hughey stopped a speeding driver and asked about the reason for traveling so fast. "My colonoscopy bag is leaking," the driver replied. "Prove it," Huey said. When the driver proved his case, Huey simply told the driver, "Have a nice night."
THP Lt. Tony Barham, who works in THP's education office, remembered a New Jersey driver telling him he sped because he needed to use the bathroom. "Go ahead," Barham replied. "Give me your license. I don't mind." The driver was serious, the lieutenant recalled. "He went to the edge of the woods, dropped his pants and took a roll of toilet paper with him," Barham said. Barham wrote the ticket but felt badly when the man returned and explained he suffered from Crohn's disease.
Sheriff's Lt. Chris Haynes said he excuse that "gets me every time" is when drivers "have to go to the bathroom so badly they're about to bust." Usually, the drivers just passed four exits within the past five miles.
Murfreesboro Police Lt. Steve Teeters caught a woman speeding who pulled into a convenience store first and bought drinks. When she returned outside, Teeters saw she was pregnant. "I'm in labor and on my way to the hospital," the pregnant woman told Teeters. Teeters offered to escort her to the hospital but the woman admitted she just used her pregnancy as an excuse. "I think I gave her a ticket," Teeters said.
In another hospital excuse, THP Lt. Danny Thomas said the driver he stopped for speeding said he was taking his wife to the hospital. "She's bad sick," the driver told Thomas. Thomas glanced in at the wife who wore a smirk on her face. Thomas offered to escort the couple to the hospital. While en route, he watched the couple arguing. He followed them into the emergency room where they continued arguing. Just as she acted like she was going to check in, the wife stopped and said, "I'm not doing this anymore. You need to take what's coming to you." Then, there's a bona fide excuse.
Loughry remembered one driver blaming bigger tires for the increased speed. The judge understood because he knew changing out the size of a tire can throw off the speedometer.
THP Sgt. Rick Smith said he's had several drivers ride right behind him when he's driving with his lights and sirens on while responding to an emergency call. In one case, a "silver-spoon-fed 18-year-old driving a Mercedes" chased Smith responding to an crash call. Finally, Smith got behind the driver and pulled him over. The driver complained at the scene and later to Judge Loughry that Smith entrapped him. "He told the judge I said he was a smart a–," Smith said. "The judge told him he tended to agree with me."
For more information about Tennessee auto insurance, give Johnston & Associates Insurance a call at615-716-2123.
(Source:murfreesboropost.com)
Filed Under: Auto Insurance
|
Tagged With: tennessee auto insurance