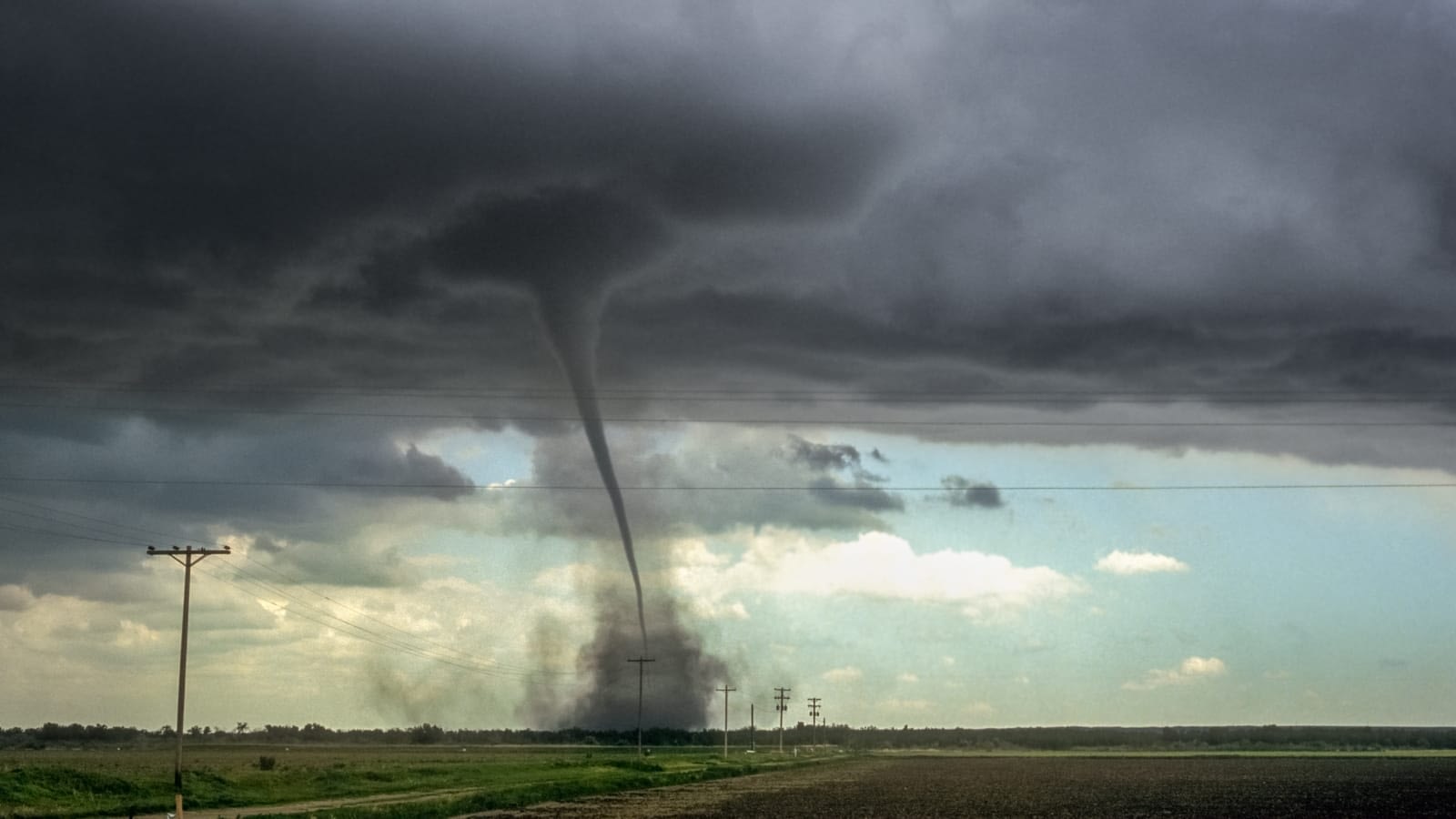 Anyone who has seen the aftermath of a tornado can tell you that the damage left behind is devastating and not completely unlike a nuclear explosion. Lives as well as property may be lost if along the tornado's path. Though their lack of predictability is one of a tornado's most devastating weapons, we can determine that most occur in the spring….most.
If your home suffers damage from a tornado, don't worry – with Johnston & Associates of Nashville, we've got you completely covered, both your dwelling and its contents. Obviously though, your life is much more valuable than your things. Should a tornado find your path, please be sure that you have familiarized yourself with the following guidelines. They may save your life
What You Should NOT Do in the Case of a Tornado:
– Do Not remain in a mobile home. They are extremely dangerous in these cases
– Do Not think that opening windows will save them or "relieve pressure." Believe it or not, you could get sucked right out of one.
– Do Not try to race a tornado in your vehicle. You cannot go as fast as the worst of them.
– Do Not take refuge under an overpass. Though it seems safe, a massive tornado can take them out leaving you at the bottom of the rubble
National Weather Service Safety Guidelines
If you are in a building:
Go to a pre-determined shelter space like a safe room, basement, storm cellar, or without other options, lowest floor of the building. Get to the lowest level of your home and find an interior room like a closet or bathroom if you do not have a basement available to you. DO NOT be near windows or outer walls!
If you are in a vehicle, trailer, or mobile home:
Remove yourself as fast as possible and wait it out in a more sturdy building.
If you are caught outside with no building to run to:
Locate a ditch or a culvert to hide in. Protect your head until it is over. Trust us, you'll know when it's over.
What is the difference between a Tornado Watch & a Tornado Warning?
– A Tornado Watch lets you know that conditions are such that a tornado could spawn.
– A Tornado Warning lets you know that a tornado has been spotted and to be aware.
Tornado Watch
Be aware of shifting weather conditions.

Keep a radio handy to listen for updates and alerts.

Have a plan ready and be sure it has been well practiced with your family.

Take regular stock of your emergency and first aid kits to be sure they are up to date.

Always be prepared to access sturdy shelter in no time flat.
Watch for:
– Dark greenish or orange-gray skies
– Large hail
– Large, dark, low-lying, rotating or funnel-shaped cloud
– A loud roar that is similar to a freight train
Tornado Warning
– Take shelter immediately.
– Listen to your local radio for updates.
Filed Under: Homeowners Insurance
|
Tagged With: agency, agent, allied, auto, best rate, brentwood, brokerage, coverage, erie, franklin, home, homeowners, insurance, life, nashville, nationwide, premium, progressive, renters, safeco, selective, tennessee