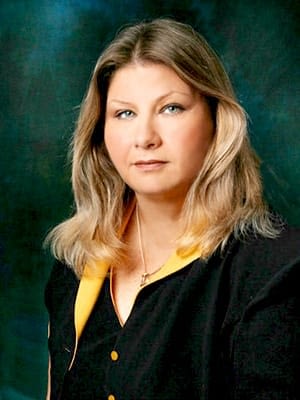 Barbara is a Nashville native, born and raised. She made her home in Fort Myers, Florida where she owned her own agency for many years. Hurricane Charlie hit her hard and she returned to Nashville to be with family in 2006.
Barbara began her insurance career in 1980 and has been a licensed insurance broker now for 38 years in Commercial and Personal Lines. She received her Certified Insurance Counselor (CIC) designation after passing five rigorous exams in 1985. Specializing in Commercial Lines, her background in sales and service make her a well-rounded member of the Johnston & Associates Insurance Agency Service Team.
Barbara is most passionate about helping people understand the important benefits of working with an Independent Broker such as Johnston & Associates Insurance. It is her mission to ensure clients know where they can gain accesses to everything they would need should the unthinkable happen. She uses her experience and foresight to proactively address details before they become a problem. Barbara epitomizes integrity, energy, hard work, and creative service in every detail of your insurance transaction, so rest assured you are in her capable hands.
Barbara is a family woman with a devotion to God. She has two children, (Roger and Angela); five grandchildren (Jonah, Christopher, Jayson, Casey and Adam); and two Yorkies (Jake and Sophie.) She loves listening to live music, reading and being on the water.
Five words you can count on with Barbara – Love, Integrity, Commitment, Passion, and Fun.