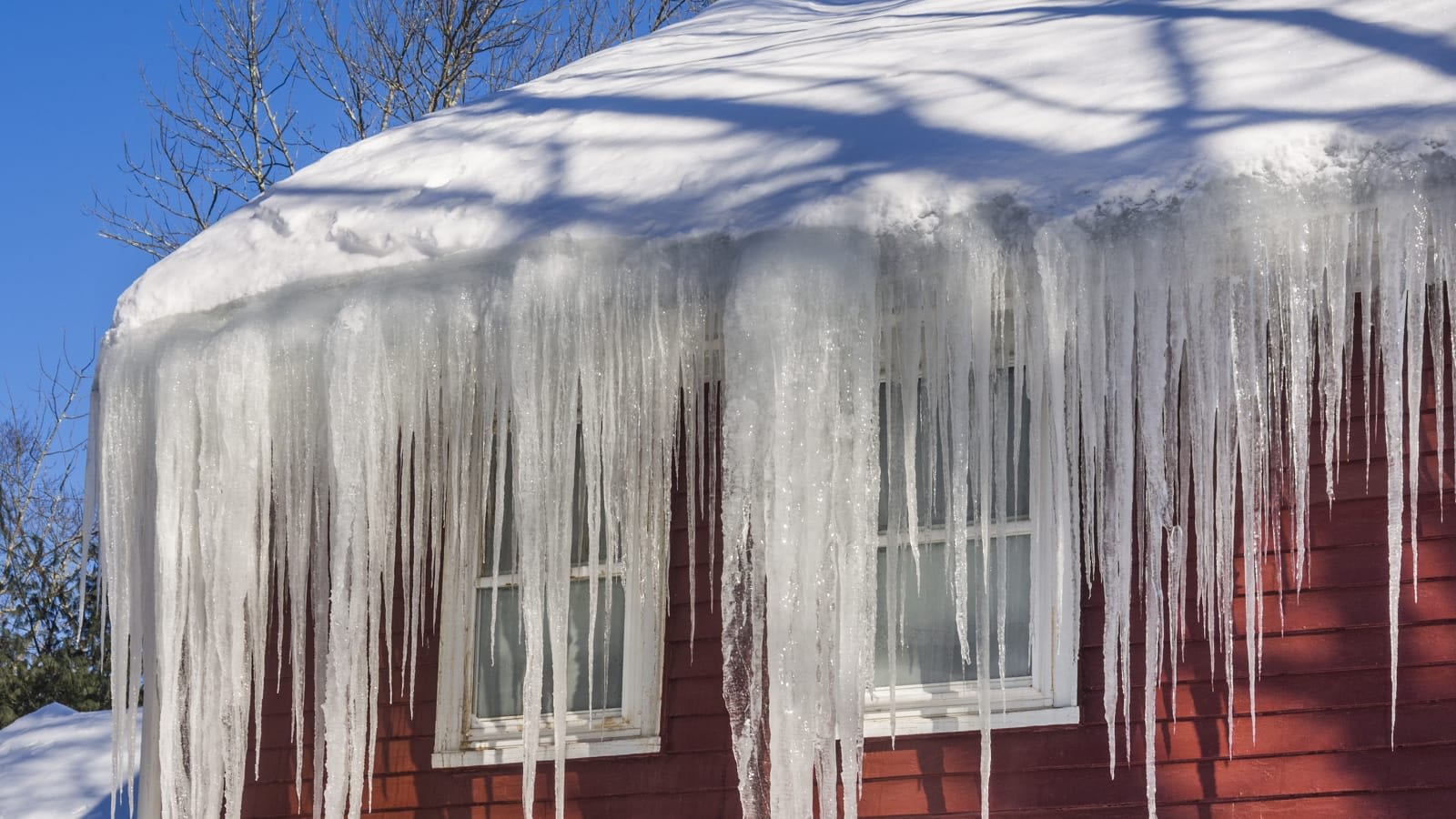 During their study on the subject, the University of Minnesota defined an ice dam as, "A ridge of ice that forms at the edge of a roof and prevents melting snow (water) from draining off the roof. The water that backs up behind the dam can leak into a home and cause damage to walls, ceilings, insulation, and other areas."
Obviously in order to keep our insurance rates low we want to avoid making a homeowner's claim when we can. Here in the Nashville and Brentwood / Franklin area we can get caught off guard by cold weather from time to time and here are a few simple things to be sure are in place in order to have one less worry.
One key to avoiding this is actually counter-intuitive. One may think to keep their roof heated, but this in fact prevents the dissipation of snow and causes melt-water to run from the heat and freeze again as it nears the edge of the roof. You should actually keep your roof cold so that the snow naturally evaporates without becoming a block of ice. The maximum temperature of the underside of the roof should be 30 degrees, no more. So how do you ensure this? You ensure this by having proper insulation. This keeps the heat in below the insulation and the cold on the other side…where your roof is. Make sure any gaps are sealed. A false recommendation by some remodeling contractors is that heat passing through openings in the insulation to warm your roof will prevent ice dams. Precisely the opposite is actually true. Once that water reaches those frozen eaves you will actually have a dam that the best of winter beavers can't budge. Don't let uninformed contractors tell you otherwise.
If you are the owner of an attic furnace, some levels of ice damming may be unavoidable, however excess insulation and maintenance will at least keep the runoff to a minimum. When insulating, be sure to leave a gap of space between the roof deck and the pink stuff. This will stave off the condensation that can cause the birth of an ice dam. There are polystyrene rafter air channels that you can get at home supply stores to be installed here or another way to do this is with regular old Styrofoam blocks in this space. Also for those with an attic furnace it would make good sense to lay insulation batts or blankets around the ductwork from the furnace to keep the attic heat at a minimum.
Make sure there is proper ventilation of your attic as well. If your structure is not inherently built to do this, it does not cost much to install a mechanical vent at one end of the attic to expel the excess heat provided you have another static vent at the other end to bring in the cold. Cold air moves into the attic, warms as it travels to the other side and is expelled before it is of the temperature to melt the snow above.
An insurance professional like an agent at Johnston & Associates Insurance, located in Franklin Tennessee, can tell you more about reducing homeowners risk and get you a free quote.
Filed Under: Homeowners Insurance
|
Tagged With: home insurance, homeowners insurance