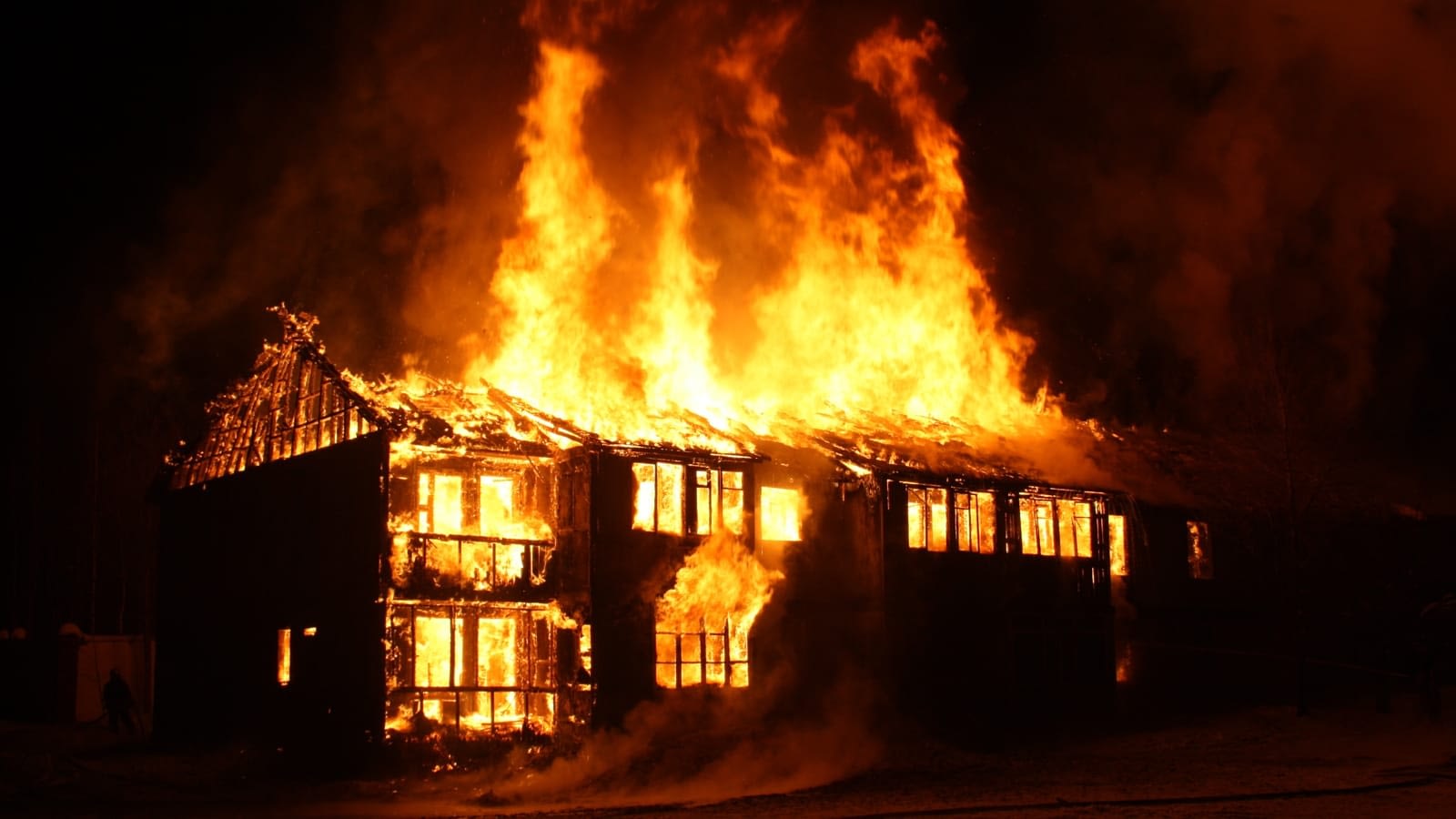 Some Middle Tennessee residents had a close call recently. According to a report from local NBC-affiliate WSMV, a family in Murfreesboro became displaced when their home caught on fire. The cause? The clothes dryer.
No one wants to think about their home burning to the ground, but the statistics should give us all cause for concern. TheUnited States Fire Administration keeps regular tabs on fires in our country and the effect they have. In 2017 alone, there were 1,319,500 fires, resulting in 3400 casualties, 14,600 injuries, and $23 billion in property damage and loss. The National Fire Prevention Association says that a fire department somewhere in America responds to a fire call every 24 seconds! The State of Tennessee's Fire Marshal said that we have had 25 fire-related fatalities in 2019, and we are only two months in!
The majority of fires are caused by normal, everyday activities, such as cooking, smoking, and in the case of a Rutherford County family, drying one's clothes.
The bad news, therefore, is that starting a potentially deadly and devastating fire is easy. However, the good news is so is preventing one. The WSMV reporter stated the best way to prevent dryer-related fires is to regularly clean out the lint trap and dryer ductwork. What are some other simple ways to fireproof your home?
Keep a watchful eye on the vegetation on your property. Regularly remove any dead or dry leaves and plants. If you don't have the time, at least regularly water your landscaping and lawn.

Properly maintain your smoke detectors. The units should be checked monthly and batteries should be replaced semi-annually.

Any cigars or cigarettes should be extinguished completely using an ashtray filled with either sand or water.

The less clutter in your home, the less fuel to be fed upon by a potential fire.

Whenever possible, utilize fire-retardant paint.

Over 40% of all house fires are caused by cooking, so don't leave your stovetops unattended when in use.

Space heaters are another common fire antecedent, so keep a three foot buffer between your heaters and anything flammable.

Manage the outlets in your home well and don't overwork them. Plug appliances that consume a lot of electricity into the wall outlets directly and not into power strips For added safety, unplug any heat-producing appliance when you are not using it.
The family in Murfreesboro was lucky. Not everyone who experiences a fire will be. Are you confident that you have the right insurance coverage that goes the extra mile after your luck and preparation run out?
Scott Johnston knows about the devastation fire brings. His grandparents losing all they had to a fire is the reason he became an insurance agent. His team and he service customers in Brentwood, Franklin, Nashville, Spring Hill, and vicinity. Contact them today to ensure your homeowners or renters insurance won't make your peace of mind go up in smoke.
Scott is an agent for Erie® Insurance.
Filed Under: Homeowners Insurance
|
Tagged With: apartment, brentwood, business, commercial, duples, franklin, homeowners, independent, insurance, landlord, liability umbrella, nashville, nolensville, rental dwelling, renters, spring hill, tennessee