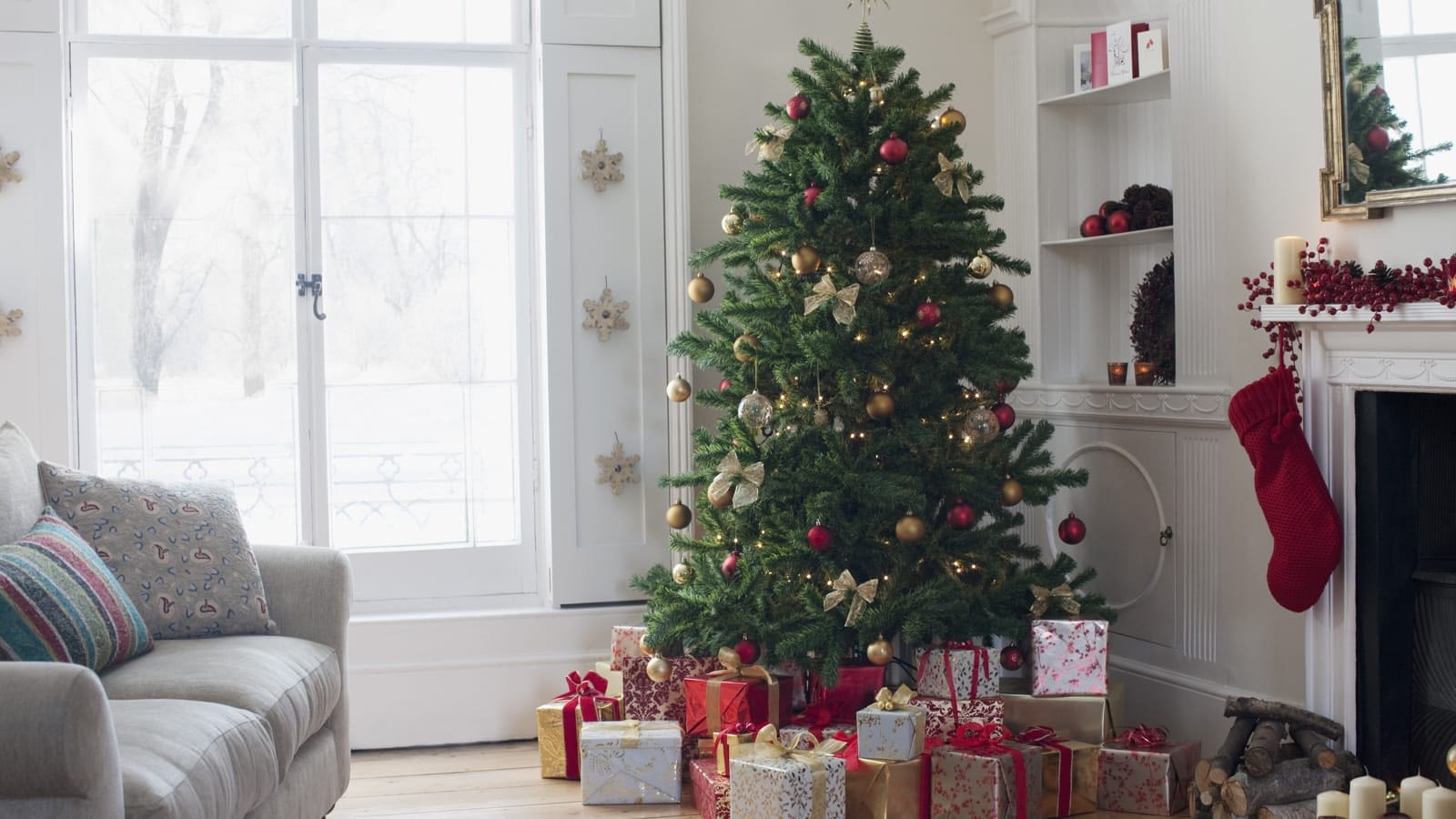 According to the National Fire Protection Association, "U.S. fire departments responded to an estimated average of 210 home structure fires per year that began with Christmas trees in 2010-2014. These fires caused an annual average of six civilian deaths, 16 civilian injuries, and $16.2 million in direct property damage." This national statistic is no different for Nashville, Franklin, Brentwood, or any other areas of Tennessee, so for this reason we are going to take a look at less combustible options thereby ensuring a happier holiday for all!
The simplest of solutions to provide peace of mind that your home won't burn down while you are asleep or away is to use a fake tree! Here are some of the benefits: They are cheaper. They are easier to handle when setting up and taking down. There is far less mess from needles and sap. They are more durable, and they are less expensive as the average one will last for six years.
As simple as that sounds, some of you (myself included) will find that to be a Crummy-Christmassy-Cop-Out. No self-respecting gift-giver wants their packages resting under a fake tree! Here are some helpful ways to ensure your tree has as little combustibility as possible. First, be forward thinking and buy early! When you buy a couple of days early you should place your tree in a full bucket of water outside for 2-3 days before bringing it in and decorating. This will ensure as much hydration as absolutely possible which is supremely important because it is the dry ones that are easiest to catch fire.
Second, take steps to ensure the tree remains hydrated once set by the hearth. Make sure that you use a base with a reservoir to hold water and maintain its level daily. Also, have a spray bottle handy to spritz the needles and limbs each day. Another idea that I really like is to place a cheap air humidifier in the room with the tree.
Third, never overload your lights. Use multiple surge protecting power strips if necessary to keep from plugging too many strands into each other. When powering the lights off ensures that you do so by unplugging at the wall. Don't use the little turn switch that comes on them and don't use the timers. Always power your lights on and off manually because as soon as you set the timer, you will forget about them and the lights will inevitably turn on when you have to be away unexpectedly.
Lastly remember the three "Keep-Aways." Keep your tree away from open flames, pets, and children. As my Jamaican guest told me one Christmas, "Remove dem naked lights, Mon, what wrong witchu??" He was referring to the candles I had precariously placed on the nearby mantle. As much as it may seem like common sense to me now, in the moment I never even thought that this may be a hazard. Well it is, and a big one. One little spark from those candles could've made for one miserable holiday! Let's keep dem naked lights in the other room, yea?
As far as pets and kids go, as much as they want to play with the presents and chew on the branches, we MUST take some time to sit down with them to explain why this is paws-off until Christmas morning…mostly to ensure the tree remains upright! A tipped tree could cause lights to break and fire to start upon impact. You can imagine if the fire were to ignite carpet, a doggie bed, drapes or anything else as combustible. It would be but a matter of moments before it became out of control.
As you may have noticed at the beginning, fires caused by Christmas Trees are statistically rare, but tell that to someone it has happened to and you'll find that fact of zero comfort to them. Though maybe a tiny one, this advice is my gift to you so that your family is not one of the statistical rarities. We at Johnston and Associates wish you and yours a very safe, Merry Christmas, Happy Holidays, and Happy New Year!
Filed Under: Homeowners Insurance
|
Tagged With: agency, agent, allied, auto, automobile, brentwood, broker, car, casualty, cheap, collision, commercial, comprehensive, erie, foremost, franklin, general liability, home, homeowners, independent, inexpensive, insurance, lavergne, liability, liberty mutual, life insurance, lines, murfreesboro, nashville, nationwide, nolensville, pandc, personal, policy, progressive, property, quote, restaurant, safeco, smyrna, tennessee, travelers, umbrella, work comp, workers comp